Let's be honest – who wants to sit in a cinema all day? You also need to walk, talk and meditate…and what's the best place for that? A gallery! That's why the Fest Anča programme includes not only films, workshops and talks, but also exhibitions.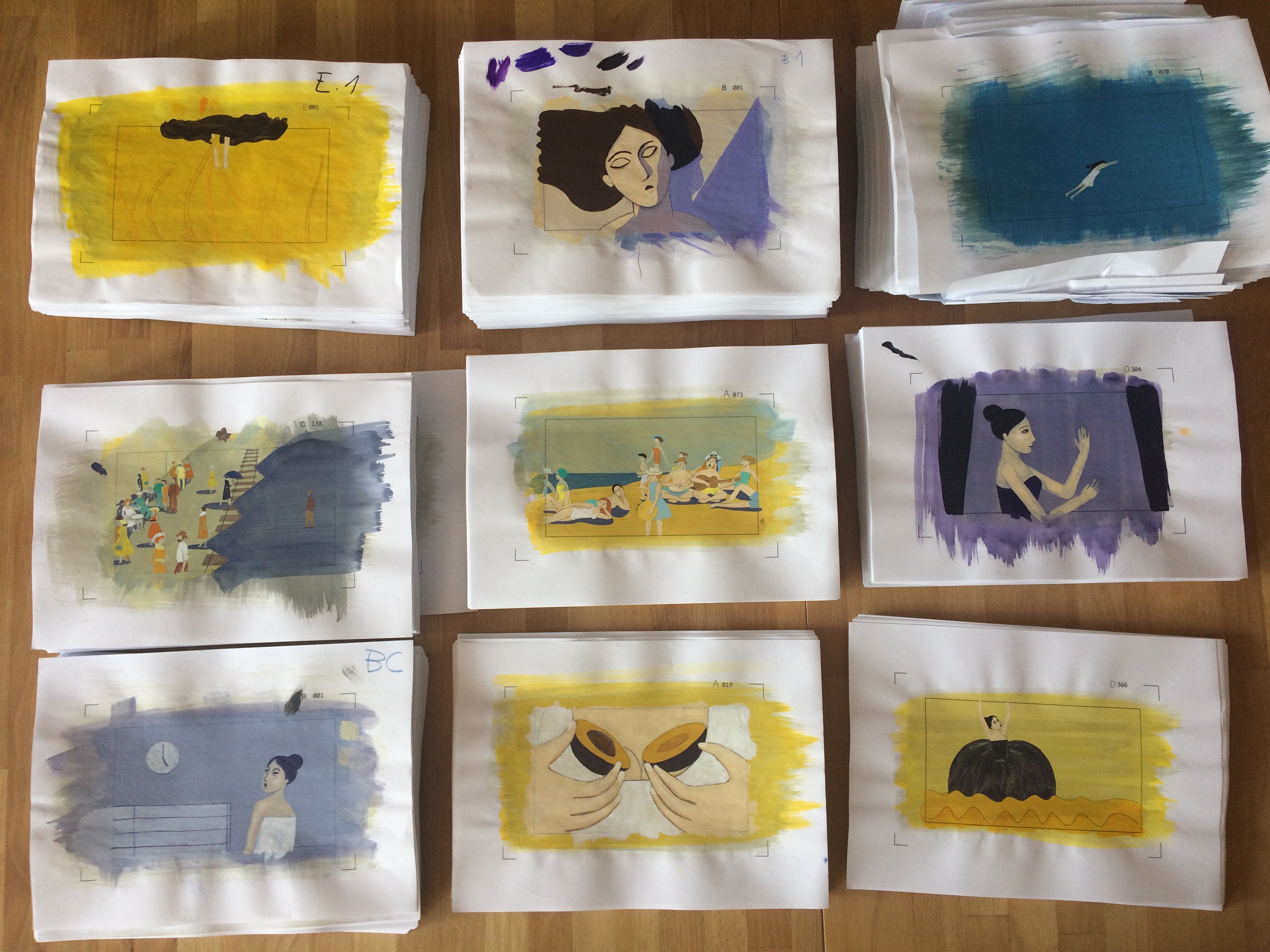 Yellow is an intense colour symbolising happiness and life which can be as warm as sunlight, yearning to be embraced. Yellow is also the latest film by Ivana Šebestová, which has been shown at key festivals such as Annecy and the Palace International Short Film Festival. This six-minute movie is total animation – each of its 3 000 frames is composed as a separate unique painting and these frames will be exhibited at Fest Anča. "I first computer animated line drafts and then printed individual frames on paper and colour-painted one-by-one. I then applied several layers of underlaying colour as background and added details. Just like a colouring book," says Ivana. Enjoy this immersive intense artistic experience.
Imagine watching a film that unfolds around you in 360-degree VR video. Experience this yourself at Fest Anča thanks to Spotlight Stories by Google, which was awarded an Emmy Award and Pearl (2016) by Patrick Osbourne was nominated for an Academy Award. Google Spotlight Stories has been enlisting experienced animators for three years to evolve storytelling software from Google's Advanced Technology and Projects group (ATAP) to create interactive 360-degree and virtual reality films for mobile devices, YouTube 360, Google Cardboard, and VR headsets, as well as traditional 2D.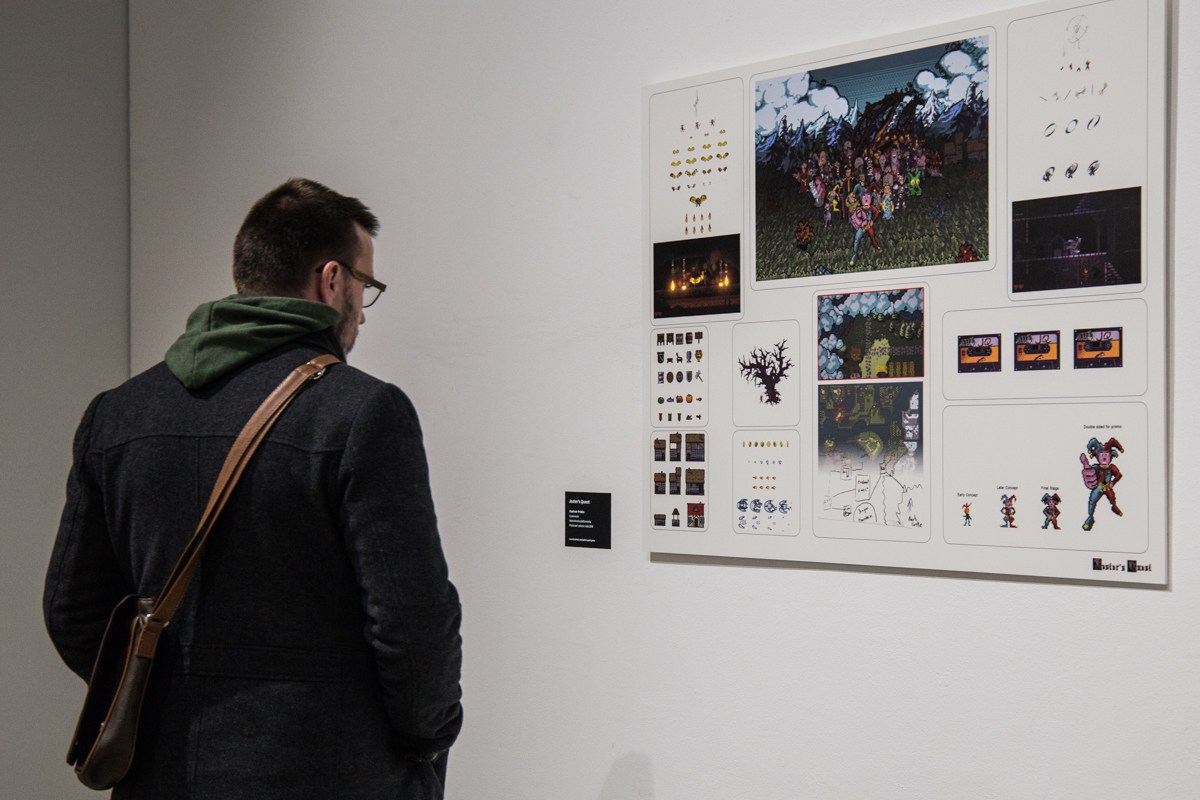 As Game Days is an integral part of Fest Anča, we include the Phases and Concepts exhibition about the concept art of Slovak video games. From initial drawings and sketches, up to the final design as seen in released games. The selection of creators and their work showcases the range of games being developed in our country, such as the very successful apocalyptic game DayZ by Bohemia Interactive Slovakia which offers a uniquely realistic experience. Grayzone by the Košice-based Eastworks studio presents a future post-apocalyptic world. Games Farm – another Košice-based studio – has created a game which allows you to be an uncouth and brave Viking. Maroš Brojo, the exhibition's artistic director and curator, says: "And of course Morning Men, an unfinished project by Pixel Federation – the biggest Slovak game studio. Visitors will be attracted by its striking artistic stylization emphasising colour and comic expression."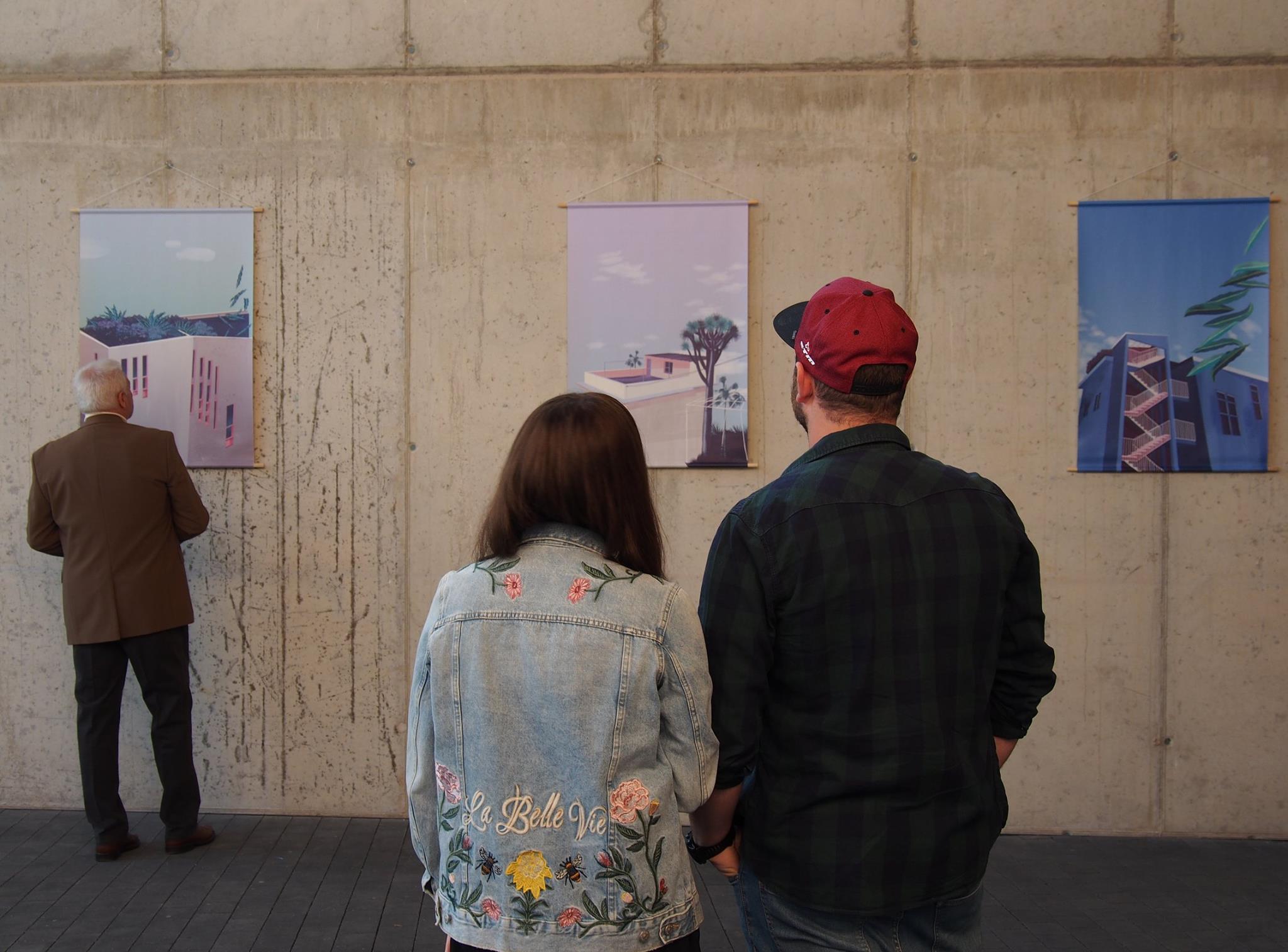 Alica Kucharovič and her "T N R F" exhibition  is full of colour power – be prepared for the exotic vibes of Tenerife. Freedom, seagulls, ocean, a pastel mixture of summer, and seaside architecture.
Marsel Onisko says that his exhibition A Little More for the Road contains everything he would tell you about life if he met you. He was the art director of the defunct art magazine Panic Button with filmmaker La Aramisova, and a member of the Žilina-Uzhhorod association Fly United. He is a philology graduate and self-taught artist. He is an unwritten member of the Zakarpattia Oblast's Poptrans art group. Exhibition curator Robert Blaško, a fellow member of the Charmsove deti band, says: "The exhibition of Marsel's collages continues an unintellectual DIY project outside the overly sophisticated discourse of high art. We are direct – it's punk that warms hearts."
The festival is financially supported with public funds from the Slovak Audiovisual Fund and the Slovak Arts Council.