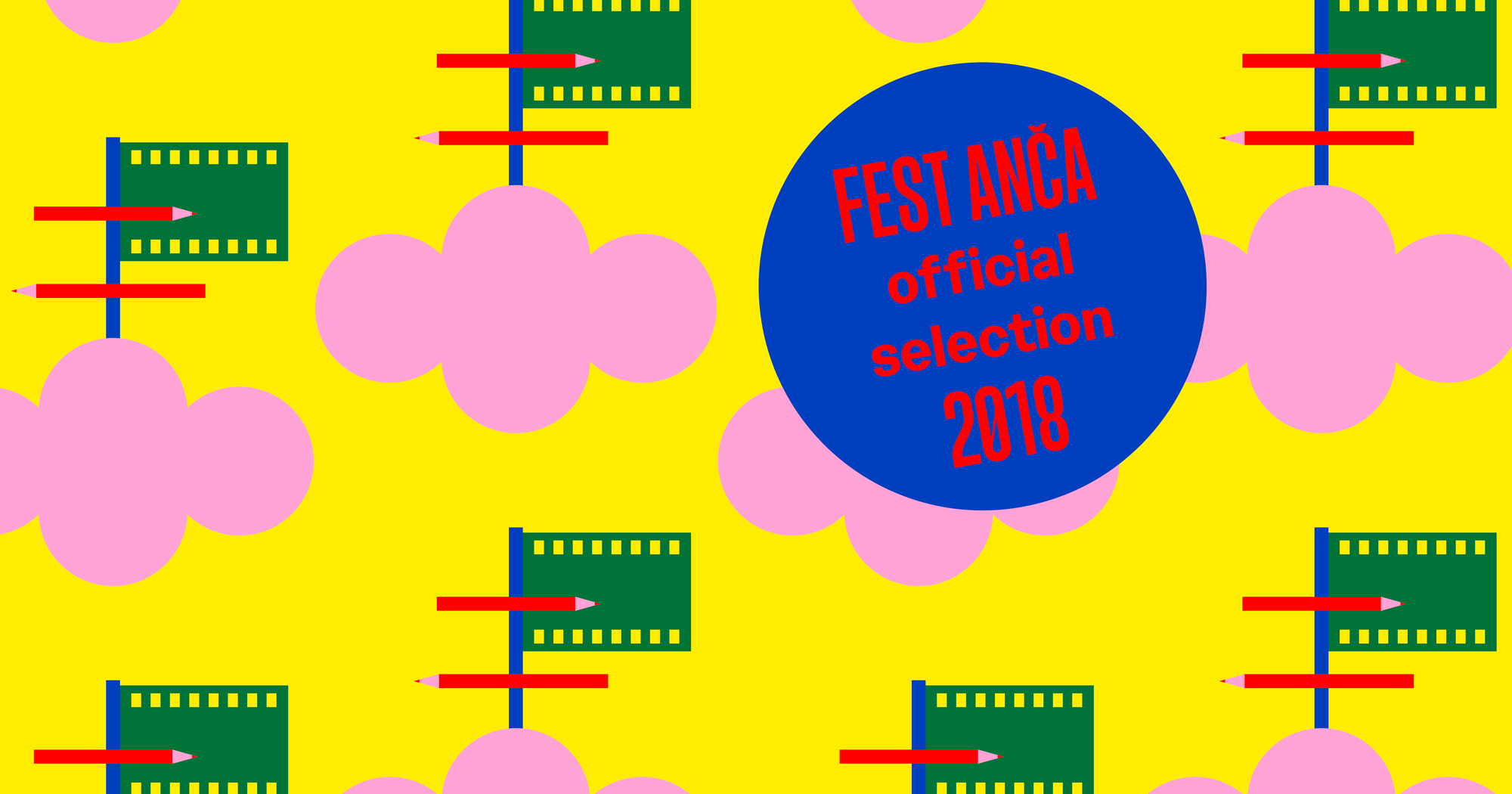 'Animated film as a tool of political propaganda' will be the main theme of 11th Fest Anča International Animation Festival, taking place from 28 June to 1 July 2018 in Žilina, Slovakia.
The festival has published the list of films that will compete for the main awards this year. 1626 short animated films and music videos from over 100 countries were submitted, of which 283 will be screened in Fest Anča's competitive and non-competitive programme. Recent films by numerous acclaimed directors are included, such as Steven Subotnick (Ballerina), Nikola Majdak Jr., Ana Nedeljković (Untravel), Sarina Nihei (Rabbit's Blood), Evan DeRushie (Birdlime), Uri & Michelle Kranot (Nothing Happens), Rosto (Reruns), Nikita Diakur (Ugly), Max Hattler (Divisional Articulations), Mattias Mälk (Strawberry Eaters), Nicolas Keppens & Matthias Phlips (Wildebeest), Max Porter & Ru Kuwahata (Negative Space), and many others.
The winner of the international competition will receive the Anča Award trophy and EUR 800. The festival will also award the best short animated student film (Anča Student Award), the best animated music video (Anča Music Video Award), the best animated film for children (Anča Kids´ Award), and the best Slovak animated short (Anča Slovak Award).
You can find a complete listing of films selected for the 11th Fest Anča programme at
http://festanca.sk/2018/en/presenting-the-fest-anca-2018-official-selection/