If you are interested in participating in any of our industry workshops, please fill in the registration form before 7 June 2018.
The registration fee for the Industry Workshops is 10 EUR (5 EUR for students). After registering, you will be contacted by the organisers and informed about the details of the payment.
Participants will be provided with free accommodation during the workshops.
You can either enroll for the whole programme, or select some parts that you wish to attend.
In case of questions you can contact us at verona@festanca.sk
Barbara Slade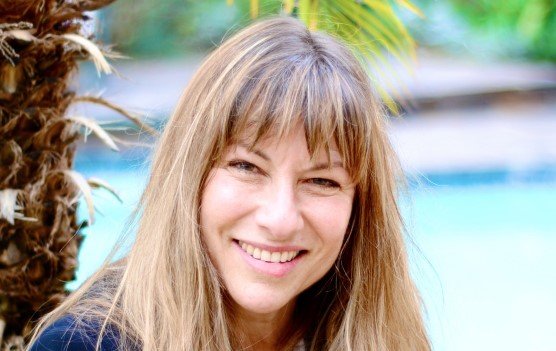 Barbara Slade is a TV and Film writer, creator and executive producer. Born in Los Angeles but now based in London, England, Barbara has worked in the animation industry for over twenty years with credits on series such as 'Rugrats', 'Winnie the Pooh', 'Angelina Ballerina', 'Little Shop of Horrors' and 'Rotten Ralph'. She created and produced several original series such as "Dead Gorgeous" (CBBC/ABC/Nickelodeon) and "Hi Opie" (TVO/Netflix) and has won numerous awards. Barbara has a strong reputation in the International market and travels extensively, consulting with production companies and T.V. channels. She has worked with the Disney Channel UK, Super RTL in Germany, and over the past four years has worked in Norway, heading up writing teams on several prime time productions. Barbara has been a judge on numerous panels, is a Chairperson for Cartoon Forum and Cartoon Movie and teaches and lectures around the world.
Workshop with Barbara Slade / Wednesday (27. 6. 2018) / 9:30 – 12:00
This fun, interactive workshop will teach students how to create and develop a strong animated series for T.V. From concept to characters, building the organic world and finding the central 'hook', Barbara will lead participants through a step by step process they can apply to any future project.
Lecture by Barbary Slade / Thursday (28. 6. 2018) / 9:30 – 12:00
Following up on Wednesday's workshop, Barbara will lead the teams onto the next and most important stage of creating a successful T.V. series. Where do great episodes come from? How do you learn to become and stay creative? And how do you tell stories that will cross over borders and speak to audiences around the world.
David
Bunting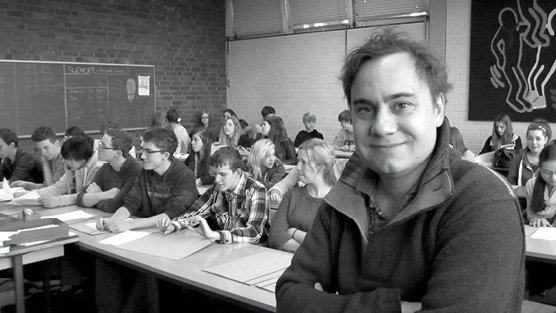 With over 15 years experience in animation, David started his career as a drawn effects animator on The Tigger Movie. Training in feature film storyboarding at Aardman Animation, he brings his animation background into his work as a story artist. David has storyboarded on iconic children's television series including Shaun the Sheep, Bob the Builder and Dennis & Gnasher Unleashed! He is currently storyboarding children's TV series, Robozuna for ITV Studios and Netflix, due to premier later in 2018.
Lecture by David Bunting / Thursday (28. 6. 2018) / 13:00-16:00
In this lecture suitable for professionals and students, David will show the skills required to successfully work as a story artist in television. With his ABC's of storyboarding, David will show through theoretical and practical exercises how to create powerful boards that support the script and enhance the story, on fast paced television schedules.
Workshop with David Bunting / Friday (29. 6. 2018) /9:30-12:00
Following up on Thursdays masterclass, this hands on storyboard workshop will give students the challenge of creating a short storyboard from a script. This will be a chance to apply some of the principles covered and explore how every visual choice a storyboard artist makes affects the audience's emotional and intellectual understanding of the story.