Almost 1,400 films were submitted to the 16th edition of the International Animation Festival Fest Anča, from which the pre-selection committee selected a generous portion of 230 films. They will be evaluated directly at the festival by the jury, which includes some of the leading personalities of contemporary animation from countries such as Germany, Taiwan, Poland, Croatia, the Czech Republic, and of course Slovakia. A diverse jury from all over the world will decide who will be awarded the Anča Award for: the Best Animated Short Film, the Best Student Animated Short Film, the Best Animated Music Video, as well as the Best Slovak Animated Short Film.
MAIN COMPETITION JURY
The Anča Award for Best Animated Short Film and Best Student Animated Short Film will be decided by a jury composed of Malte Stein, Cheng-Hsu Chung, and Joanna Kozuch.
Malte Stein is an independent Berlin-based filmmaker. Malte studied animation and screenwriting and started out as a comic book artist in the 1990s. His films Blue Dream (2013) and Flood (2018) have been screened at many prestigious festivals, where they also have won several awards. The filmmaker won the top prize for Best Animated Short Film at last year's Fest Anča with the film Thing (2021). He has been working on his new film project since 2022. Cheng-hsu Chung is a Taiwanese animation director who currently lives and works in Berlin. His animation work focuses on the use of surreal images and characters through which he captures the changing nature of emotions as well as the mutability of modern romantic relationships, not only for queer people. His work has been featured at film festivals, television, and exhibition halls. He will be featured with his film An Eternal Vacation of Happiness in one of our Utopias blocks this year. The third member of the jury is Joanna Kozuch – a director, artist, and animator who graduated from the Academy of Fine Arts in Poznan and the Silesian University of Katowice in her native Poland. She currently works at the Department of Animation at the Academy of Performing Arts in Bratislava. Last year she was one of the authors of the official festival visual of Fest Anča. Her film Once There Was a Sea… from 2021 was a huge success both at home and abroad.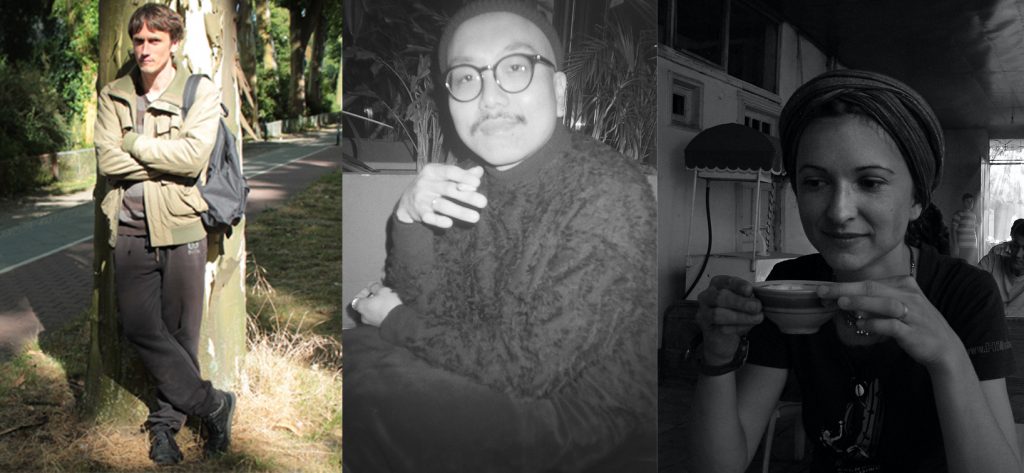 SLOVAK COMPETITION JURY
The expert jury composed of Daniel Šuljić, Diana Cam Van Nguyen, and Olga Bobrowska will decide on the winner of the Mayor's Anča Award for the Best Slovak Animated Short Film worth 1,000 euros.
Daniel Šuljić is an animation director and musician who works mainly in Vienna and Zagreb. In addition to the cities mentioned above, he has also studied in China and was a lecturer in classical animation at Linz. His films have been included in the program of hundreds of festivals and have won numerous prestigious awards. Daniel is currently the artistic director of the World Animation Festival Animafest Zagreb, one of the world's leading animation festivals. Diana Cam Van Nguyen is a Czech-Vietnamese director, artist, and graduate of FAMU in Prague. She specializes in animated documentaries and focuses on intimate themes in her work. Her short films have already competed at festivals in Locarno, Rotterdam, and Toronto. Her most recent short film, Love, Dad (2021), won the Czech Lion Award, as well as the Czech Film Critics Award for Best Short Film and the Magnesia Award for Best Student Film. Diana is currently working on her feature debut. Olga Bobrowska is a well-known and respected expert in the field of animation studies, film studies, and cultural theory. She currently works at the Institute of Audiovisual Arts at Jagiellonian University in Krakow. She is also co-founder and director of the StopTrik International Film Festival. This year at Fest Anča, she will also present her lecture on How many utopias can fit into the post-apocalypse?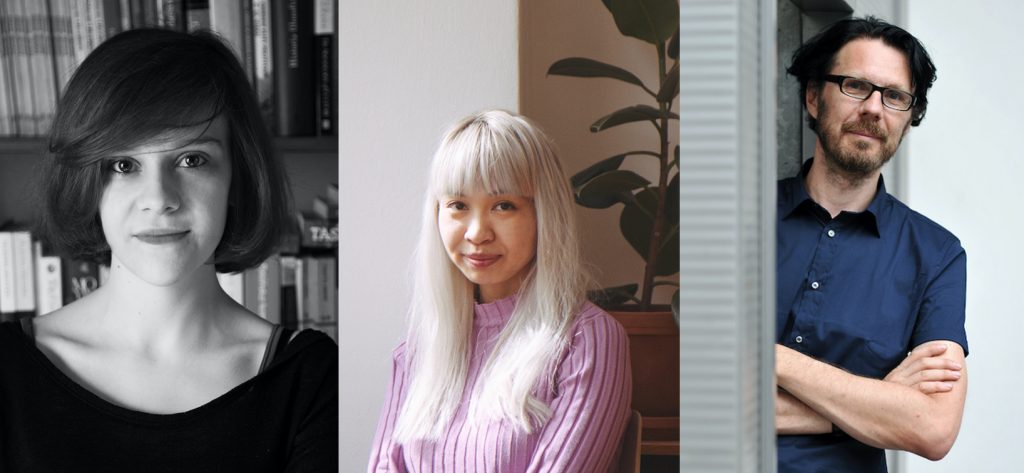 MUSIC VIDEO JURY
The jury trio of Luce Grosjean, Marek Menke, and Marta Pajek will decide who will win this year's Anča Award in the Best Animated Music Video category.
Luce Grosjean founded Sève Films in 2014, a distribution company focused on young talented directors in the field of animation. The company associated with Miyu Production in 2017 and has been operating under the Miyu Distribution heading ever since. The films it distributes have reaped success at leading festivals around the world and four of them have already received Academy Awards nominations. Luce's nose for good films is reflected in the fact that the film 27, from his distribution company, won the Palme d'Or at this year's Cannes Film Festival. Graphic designer Marek Menke is based in Bratislava. During his studies at the local Academy of Performing Arts, he was already inclined towards poster design, and as a DJ he actively uses these skills in the club scene. Since 2020 he has led Fest Anča International Animation Festival's visual identity. The Polish animator Marta Pajek, who is the author of the short animated film Sleepincord, concludes the music video jury. Her highly successful and award-winning triptych Impossible Figures and Other Stories will be screened at Fest Anča this year. The screening will be followed by Marta's masterclass