The Student Forum Fest Anča will take place in 2022 and 2023 as part of the Fest Anča International Animation Festival.
After many years working with a community of animators in Central and Eastern Europe (CEE), we concluded that how schools teach animation in this region doesn't adequately prepare students for this sectors' expectations. This region has a specific strong authorial tradition that exceeds the craft and technological side of animation, whilst it is the latter that the labour market currently demands.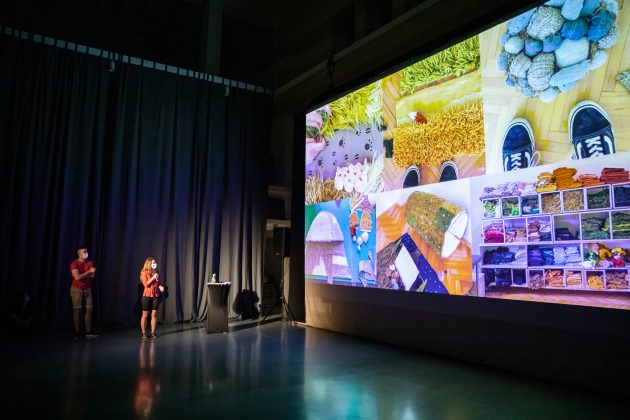 That's why we created an environment for discussion between schools and students from CEE and schools from northern countries – Iceland and Norway – to compare teaching methods and opportunities for students' employment. We also aim to connect these schools and institutions with hope for their future collaborations.
We aim to create a platform where schools meet, with a focus on animation and its teaching in Europe, to create a space to discuss its teaching, and to make an impact on education and support the capacities of future cultural actors.
On the occasion of the Fest Anča International Animation Festival in Žilina in 2022, schools of the Central European region and Iceland will meet, and in 2023 schools of the region and Norway will meet on a three-day event featuring presentations, discussions and networking.
Part of the Student Forum in 2021 was Fest Anča's thematic focus Traditions, including related activities and part of the Student Forum in 2022 is Fest Anča's thematic focus Women in Animation, including related activities.
About Fest Anča o.z.
Since 2008, Anča citizens' association has been preparing Fest Anča International Animation Festival. In addition to showcasing the latest and best work of Slovak and world animation, it also aims to build a community of animators within Slovakia, as well as within the region, Europe, and globally. It creates fertile ground for animation figures and students, and strives to encourage their collaborations and integration in the industry.
The Student Forum Fest Anča benefits from a € 120 609 grant from Iceland, Liechtenstein and Norway through the EEA Grants . The project has been co-financed from the State Budget of the Slovak Republic in the amount of 18 091 €. The aim of the project is better approaches towards training in animation and multicultural European cooperation.
News about Student Forum Fest Anča
14. 6. 2022: Focus: Slovak Female Animators
12. 6. 2022: Focus: Women in Animation
23. 5. 2022: Press release About Student Forum 2022
29. 7. 2021: On June 29 2021, an Opening Conference of the Student Forum Fest Anča project took place online.
27. 5. 2021: Fest Anča 2021 from the comfort of your home
Project's framework activities
presentations of schools from CEE, Iceland and Norway
presentations of animation students of CEE, Iceland and Norway
case studies
presentation of distributors/producers
special Fest Anča 2021 thematic section Traditions
special Fest Anča 2022 thematic section Women in Animation
Project partners
Icelandic partner
Tækniskólinn – skóli atvinnulífsins / RADE – Reykjavík Aca­demy of Digital Entertain­ment at the Technical College Reykjavik, Iceland
Norwegian partner
Inland Norway University of Applied Sciences, Norway
Regional partners in 2022
VŠMU – Film and Television Faculty of the Academy of Performing Arts in Bratislava, Slovakia
MOME – Moholy-Nagy University of Art and Design, Hungary
FAMU – Film and TV School of Academy of Performing Arts in Prague, Czech Republic
LODZ FILM SCHOOL – Film and TV Direction Department at the Łódź Film School, Poland
Regional partners in 2023
Academy of Fine Arts, University of Zagreb, Croatia
Estonian Academy of Arts (EKA), Tallin, Estonia
Faculty of Multimedia Communications, Tomas Bata University in Zlín, Czech Republic
School of Arts, University of Nova Gorica, Slovenia
Financial support information
The EEA Grants represent the contribution of Iceland, Liechtenstein and Norway towards a green, competitive and inclusive Europe.
There are two overall objectives: reduction of economic and social disparities in Europe, and to strengthen bilateral relations between the donor countries and 15 EU countries in Central and Southern Europe and the Baltics.
The three donor countries cooperate closely with the EU through the Agreement on the European Economic Area (EEA). The donors have provided €3.3 billion through consecutive grant schemes between 1994 and 2014. For the period 2014-2021, the EEA Grants amount to €1.55 billion. The priorities for this period are:
Innovation, Research, Education and Competitiveness
Social Inclusion, Youth Employment and Poverty Reduction
Environment, Energy, Climate Change and Low Carbon Economy
Culture, Civil Society, Good Governance and Fundamental Rights
Justice and Home Affairs
The EEA Grants are jointly financed by Iceland, Liechtenstein and Norway, whose contributions are based on their GDP.
Eligibility for the Grants mirror the criteria set for the EU Cohesion Fund aimed at member countries where the Gross National Income (GNI) per inhabitant is less than 90% of the EU average.
All projects are co-financed by the State Budget of the Slovak Republic in the amount of 15%.
If you want to know more about programmes and projects financed by the EEA Grants in Slovakia, visit www.eeagrants.sk or their Facebook page.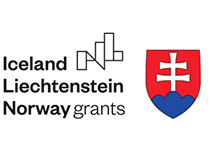 Project title: Student Forum Fest Anča
Project performer: ANČA, občianske združenie
Approved Project Grant: 120 609€
Funding: EEA Grants and State Budget of the Slovak Republic
Programme: Culture
Implementation period: 07/2020-04/2024
Project partners: Tækniskólinn – skóli atvinnulífsins (Iceland),
Høgskolen i Innlandet, Institutt for spillutdanninger, Spillskolen (Norway)
Contracts