The 16th edition of the Fest Anča International Animation Festival, which will take place on 29 June – 2 July in Žilina, will present not only animated films, but also a rich accompanying programme, which will consist of discussions, workshops, as well as performances by leading names of the domestic and foreign alternative music scene, such as San Farafina, Vanyfox, Canva6, or Vojtik. The music programme underlines the theme of the festival, Utopias. The individual performers and musical guests come as representatives of different genres and musical approaches, which can nevertheless stand side by side without prejudice and complement each other beautifully.
Thursday
On the first festival evening, enjoy Adela Mede's concert, a Slovak-Hungarian artist who mixes voice and the technology of field recordings. She sings in three languages (Slovak, Hungarian, and English), creating delicate and ambient sounds with a touch of spirituality. Her experimental electronic music draws on various influences, such as minimalism and folklore. Her debut album Szabadság was praised by magazines such as The Wire, The Quietus, Dazed, Full Moon, and Foxy Digitals. Joining Adela's performance is visual artist Valeriia, whose atmospheric production invites the audience to collective interpretation.
In the New Synagogue, see Dear Janitor presents Stroke by Branislav Findrík, a producer and sound-bender from Košice. In this project, he blends hypnotic semi-rhythms of cold steel electronics and dark industrial percussion with an immersive stroboscopic show. Sound surgery is the phrase that perhaps best describes the approach to his complex melodic structures interwoven in oscillating and three-dimensional sub-basses.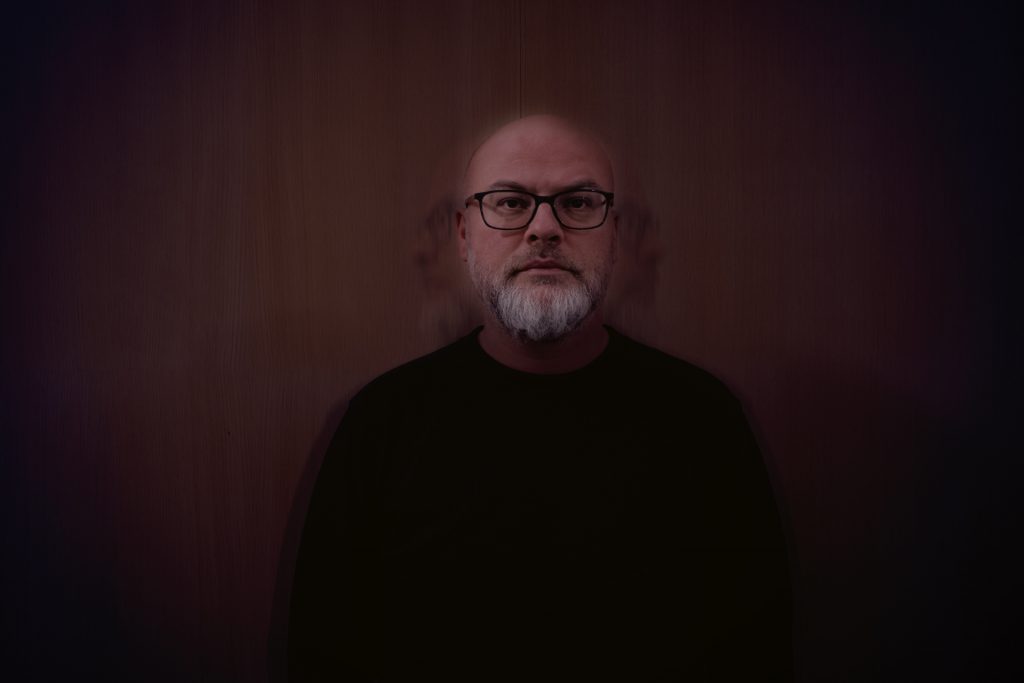 Friday
Thanks to the French Institute in Slovakia, we have a chance to bring you a unique combination of film and music with the obscure Polish-French ambient sci-fi film Chronopolis (Piotr Kamler, 1982) originally with music composed by the well-known composer Luc Ferrari. At Fest Anča, however, you will have a chance to see it accompanied by the staple of the Czech experimental scene, Michael Nechvátal aka Kult Masek. His atmospheric sets stand somewhere between the cosmic vacuum and ritualistic music. You can regularly hear his music as part of the intergalactic trips of the Prague Genot Centre and Punctum collectives.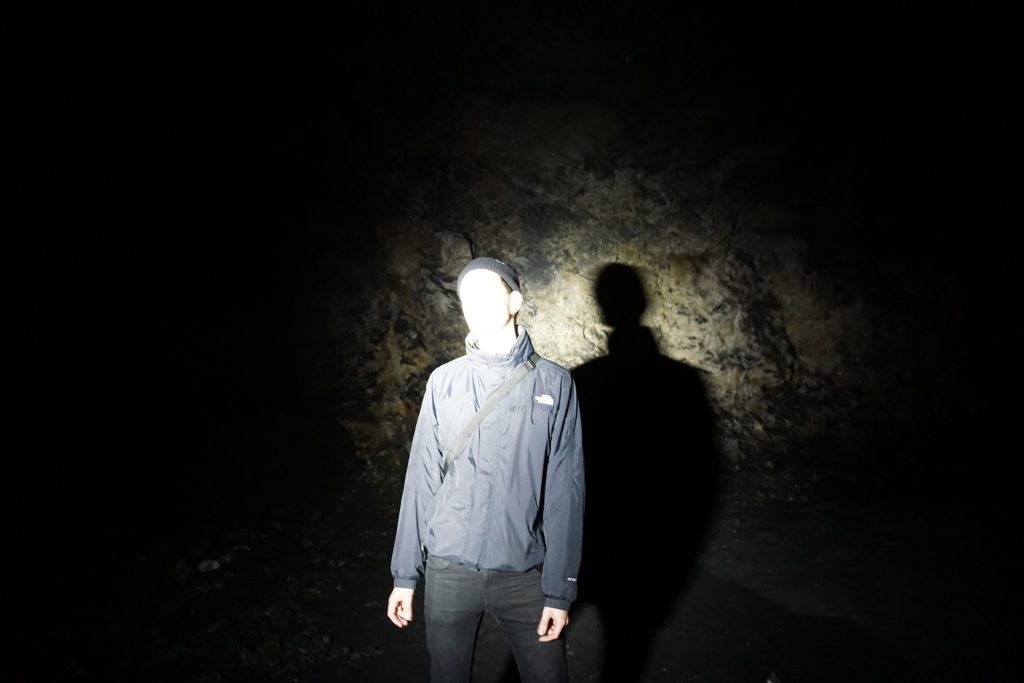 You can also look forward to DJ elastix, who will bring unpredictable and daring musical selections. Her sets are a mix of various genres and rhythms and modern club music from areas such as southern and central America, with a constantly changing BPM. Artist and illustrator Julie Černá will accompany the set with her visuals.
The festival's second night will also feature Marco Farina, known as Canva6, a sensational sound artist from the Milanese scene. Memory is Farina's tool for sonic imagination, creating a perfect balance between complex sensations and bare synth surfaces.
San Farafina is a Haitian-Canadian DJ, producer, and Moonshine crew member based in Montreal. She fuses the Afrofuturist sounds of gqom, batida, and amapiano in an extraordinarily eclectic way. Her universal mother tongue is bass chords, afro-house and reggaeton beats, and heavy electro. She's already wowed festivals like Primavera Sound and clubs in New York and Amsterdam.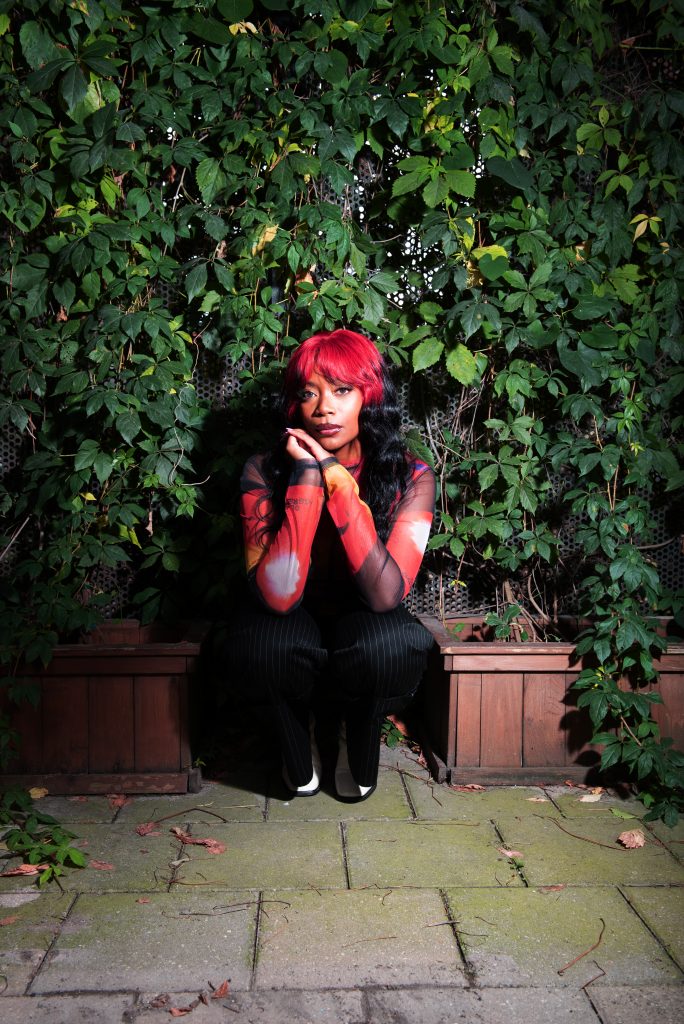 Saturday
Vojtik is a young Slovak Roma queer artist who will perform at Fest ANČA Saturday night. With the single Detviansky sen from his upcoming album, he has captured the attention of all those who follow the Slovak music scene at least a little bit. Authentic to the bone shoegaze-indie statements about growing up as a queer person in a small town in Slovakia won not only our hearts. For queer people, Vojtik's music is a message that they are not alone.
Saturday will also feature Martin "Venice" Talaga, an award-winning dancer, choreographer, and performer who explores contemporary dance and physical theater, as well as experimental and visual works, folk dances, and drag. During his studies and professional career, he successfully cooperated with many choreographs, stage directors, and theater companies.
You can also enjoy DJ GÄPA's set – celebrating diversity and breaking down the boundaries between radio pop and experimental club music. He's an organizer of Välvät, a wild party where diverse groups unite in harmony. His work also hovers between invention and imitation, and is part of the virtual bootleg SoundCloud scene.
Vanyfox's music is wide-ranging, cosmopolitan, and authentic. This prolific 22-year-old DJ and beatmaker by the name of Paul Alexander hails from Angola and moves between Lisbon, Reims, and Paris. He moved to Reims, France, leaving behind the homeland of Batida, a musical genre of Afro-diaspora made by immigrants from old Portuguese colonies. Yet his love for this genre stayed intact, and it is growing more and more popular today thanks to innovators such as DJ Lycox, Marfox, and Nídia.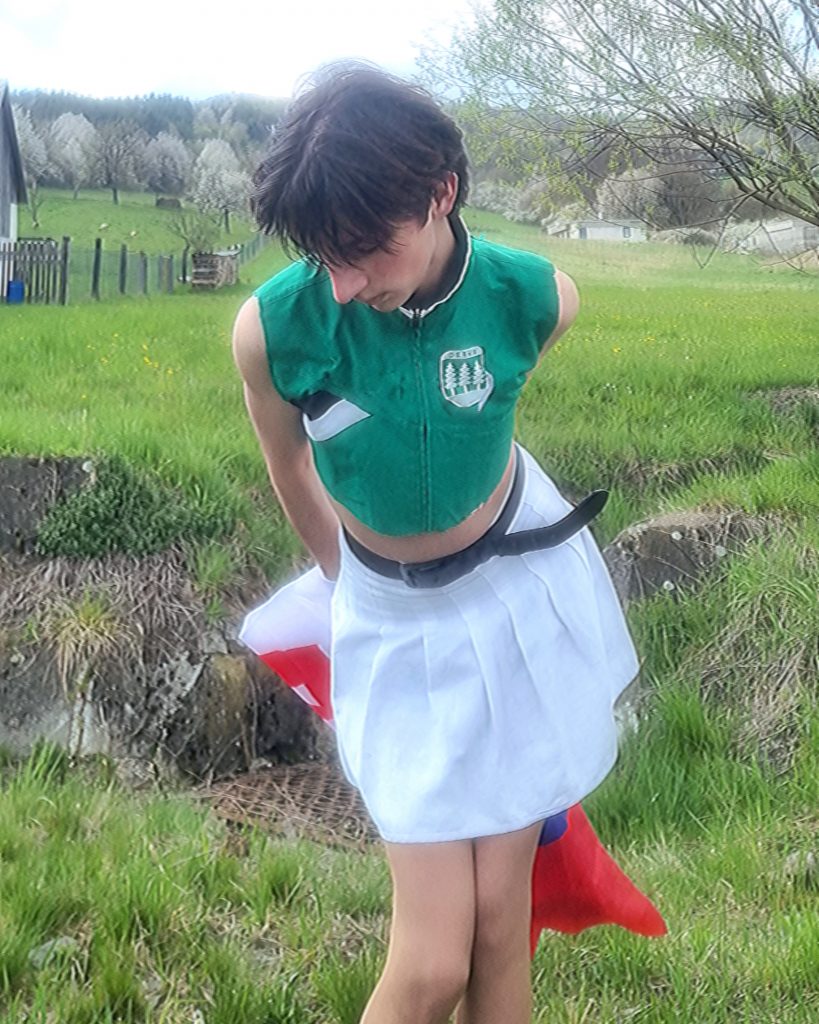 And there's more
On the must-see list of this year's Fest Anča is also a masterclass by Polish director Marta Pajek, who will also present her animated triptych Impossible Figures and Other Stories at the festival. This year's jury member, Olga Bobrowska, an activist, curator, and film scholar working in the field of animation and cultural theory, will tell us about utopias in animation. Another big name is Tadeáš Žďárský who will give an interesting talk about degrowth economy – focused on sustainability, equality, democracy, and well-being. A group of creative storytellers will also take us to the "ring of princesses " with Príbehom na stope.
Festival visitors can also look forward to an interesting workshop of perforated graphics by YoungOffice from Žilina. By dotting and cutting into the metal plate, you will create stencils which you will then stamp onto paper using a graphic press and offset ink.
A rich accompanying programme will also take place in the New Synagogue, where on Friday and Saturday you can enjoy a guided Tour de the New Synagogue with Jaroslav Kamody. The New Synagogue will also host an exhibition by illustrator and director Martin Smatana entitled The Year of Good News 2022. In it, the author has collected positive news from around the world over the past year and created humorous illustrations for them using second-hand textiles. The exhibition also has its own beautiful book form. In the area in front of the New Synagogue, visitors will also be able to enjoy an installation in the home of designer Milan Stanec.
About Fest Anča
The International Animation Festival Fest Anča is the only Slovak multimedia festival focused on animated films primarily for adult audiences, which takes place in the New Synagogue in Žilina, the cultural centre Stanica Žilina-Záriečie, the Municipal Theatre Žilina, the Rosenfeld Palace and the Žilina Artforum. The festival aims to present contemporary progressive animated films together with the best from the genre's history. The festival seeks to raise awareness of animation as a fully-fledged art form and to educate its audience about the various forms of animation.
Each year, the festival includes an international competition of animated short films and music videos, as well as thematic and specially focused film sections. Fest Anča offers lectures, screenings for children and many other side events during the four days.
The International Animation Festival Fest Anča 2023 is financially supported by the Audiovisual Fund. The festival was financially supported by the LITA Fund. The Fest Anča Student Forum received a grant from Iceland, Liechtenstein and Norway through the EEA and Norway Grants. 
Working together towards a green, competitive and inclusive Europe.
The event is funded by the Student Forum Fest Anča project supported by the EEA and Norway Grants 2014-2021 and the State Budget of the Slovak Republic, with project number CLT02018.