Anča Award
Nothing Happens
directors: Uri a Michelle Kranot
Denmark, 2017
The film left a big impact on us. We were caught by the atmosphere and hypnotizing pace. It's a deep experience that doesn't leave you and something does happen.

Anča award special mention
Musical Traumas
director: Milos Tomić
Serbia and Montenegro, 2018
Beautifully animated film. Lively, fun and full of humour.
Anča Student Award
Animateur
director: Alexander Gratzer
Austria, 2017
It's impressive how little animation still succeeds to carry the film with its perfect timing and playful use of expectations.

Anča Student Award special mention
Here and Here
director: Michaela Mihalyiová
Slovakia, 2017
The recordings are full of humour represented in a simple yet touching way. We appreciate the unpretentious and to the point commentary on the condition of the contemporary east european societies.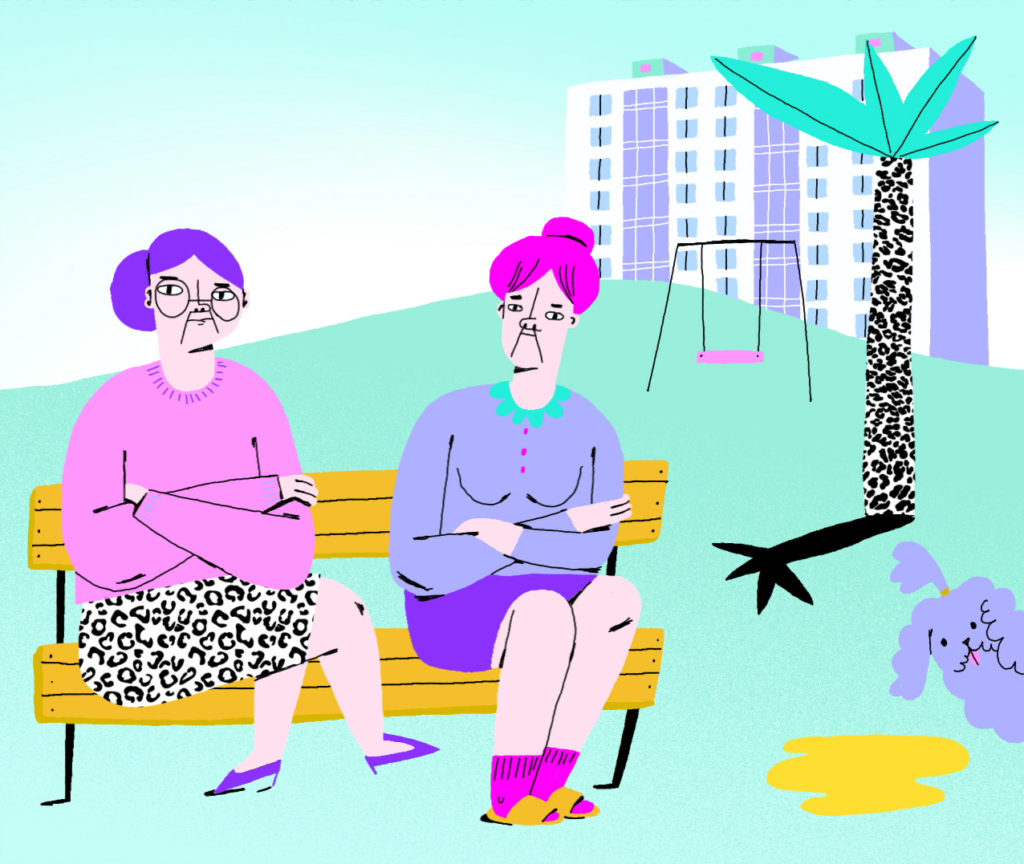 Anča Music Video Award
w/o
director: Sanni Lahtinen
Finland, 2018
The video captures you on first sight – it pulls you in and spits you out at the end. The visuals reflect the music with very organic and dynamic flow. The rhythm, colors and animation take you on a thrilling emotional journey.
Anča Music Video Award Special mention
Divisional Articulations
director: Max Hattler
Germany, 2017
We appreciate the original approach in this video, displaying a unique sensibility to sound & visuals. The techniques, though based on  abstract shapes, lines, and computer processing, carry a human fingerprint, and spark curiosity about how it was done.

Anča Slovak Award
Yellow
director: Ivana Šebestová
Slovakia, 2017
For the use of colour and light to communicate a story of dedication and passion in conquering fear.

Anča Slovak Award Special Mention
Journey
director: Marek Jasaň
Slovakia, 2018
For a skilful journey through different styles and techniques in search for identity.

D Award
selFish
director: Lukáš Figeľ
Slovakia, 2017
Anča Kids Award
Birdlime
director: Evan DeRushie
Canada, 2017
Game Days Pitching Session
Blood Will Be Spilled
studio: Double Quote Studios
For the unconventional treatment of the time-proven theme of wild west and for a good artistic presentation.
Game Days Pitching Special Mention
Yester Morrow
studio: Bitmap Galaxy
For an interesting retro-stylization and original gameplay elements of dual worlds and time travel.
GAME JAM
Lost Voice
authors: Jakub Moravec, Vlado Líška a Katarína Geffertová