Fest Anča International Animation Festival focuses mainly on adult audiences, but our festival team also prepares a great kids' programme every year. This includes international sections of competition and non-competition films for children, as well as family films such as Journey to Yourland and Mimi and Lisa – The Garden. And the holiday season's first sunny days will also include a workshop, theatre performance, readings of popular kids' books, as well as films of course! 
The children's programme will be mainly held during the festival (June 30 to July 3), while Children Days for Schools will be held on June 28 and 29 at Žilina Puppet Theatre and Stanica Žilina-Záriečie. On Friday and Saturday the children's programme will be introduced mainly at the Artforum bookstore, and the Sunday programme on July 3 will especially focus on children and their parents at Žilina Puppet Theatre and Stanica ŽIlina-Záriečie.
Competitive and non-competitive section
The festival programme offers international sections of competition and non-competition films for the youngest film goers and their parents. It comprises the best international children's films that fall outside regular cinema distribution. These films differ from mainstream productions and present an original animated film experience – they stimulate imagination and encourage further thoughts about films, which deepens kids' relationship with the art. 
For example, Elevator Alone (competitive section) is a story about four characters that behave differently when alone in an elevator than with others. This funny puppet animation touches on the "individual – group" relationship in a playful and child-friendly way. Kids can also look forward to Mishou, a film about a lost dog in the Arctic that gets rescued by rabbits.
The non-competitive children's section also includes Sounds Between the Crowns about a musician hiding a secret, which is animated by Slovak animator Filip Diviak. This section will also feature two films about a camel whose constantly itchy hump gets it into funny and bizarre situations that kids will love.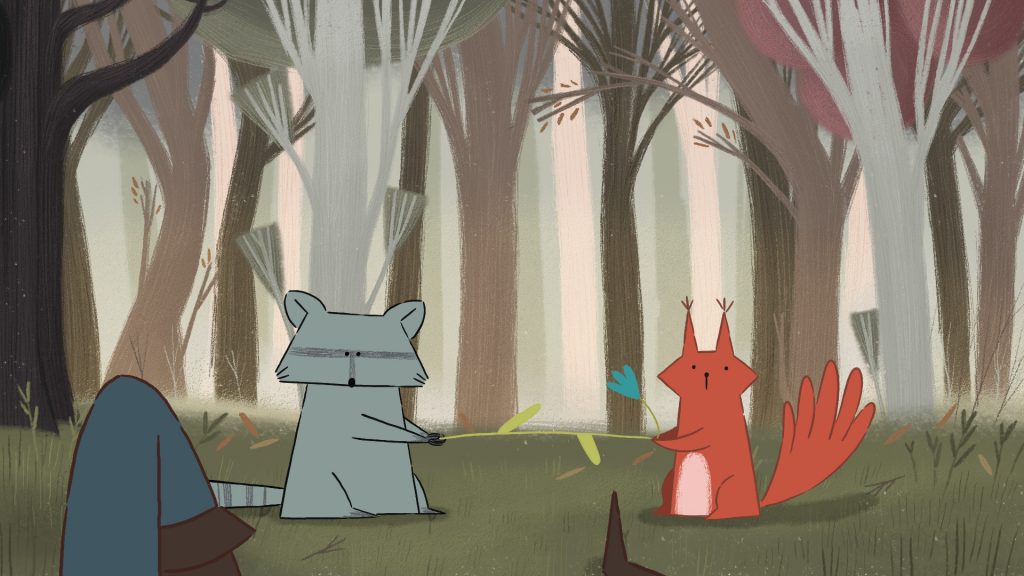 The competitive and non-competitive children's sections will also be available at DAFilms.sk for one week after the festival for those who can't attend the festival in person.
Children Days for Schools
The films will also be presented a few days before the festival on June 28 and 29 at Stanica Žilina-Záriečie and Žilina Puppet Theatre. Classes from 1st to 4th grade of primary schools from Žilina and the surrounding area can attend this programme, with screenings during school hours and including films seldom seen on TV or the internet. Pupils will then vote from nine films for the winner of the Anča Award for Best Animated Short for Children.
Feature films for children and their parents
Fest Anča will screen four films for families, three of which (Oink, Mimi and Lisa – The Garden, and Even Mice Belong in Heaven) will relate to our Women in Animation festival theme. Journey to Yourland (originally Heart of a Tower) reflects the years of work that resulted in this Slovak animated feature film.
In the new Mimi and Lisa story, directors Ivana Šebestová and Katarína Kerekesová take us into the world of a beautiful garden, where the heroines and audience discover the wonders of natural cycles, ripening and growth. The film tells the story of our relationship with nature and the objects around us. 
Even Mice Belong in Heaven is about overcoming prejudice, searching for love, and finding courage. The tale is about two mortal enemies – a little mouse and a fox – who meet in animal heaven after an unfortunate accident. Setting aside their natural instincts, they become best friends. 
The heroine of the stop-motion animation Oink is Babs – a nine-year-old girl. As a birthday gift from her grandfather, she receives Oink the piglet. While Babs persuades her parents to keep the piglet, her grandpa is secretly entering a sausage competition and so poses the biggest threat to Oink. 
The last family film will be the feature-length animated debut Journey to Yourland by director Peter Budinský. The film tells the story of Riki, who journeys into a world full of fantasy and the unknown – to find truth and save his world.
And so much more!
Kids will also love our workshop about the bedtime story series Ka-Boom! by Veronika Kocourková. Kate Strophe – the crazy and fearless presenter who tells viewers about natural phenomena and disasters – will visit Žilina during the first summer holiday weekend, unveiling her travel diary full of ideas and surprises. Children can also make a volcano in the workshop, make it erupt and learn all about volcanology!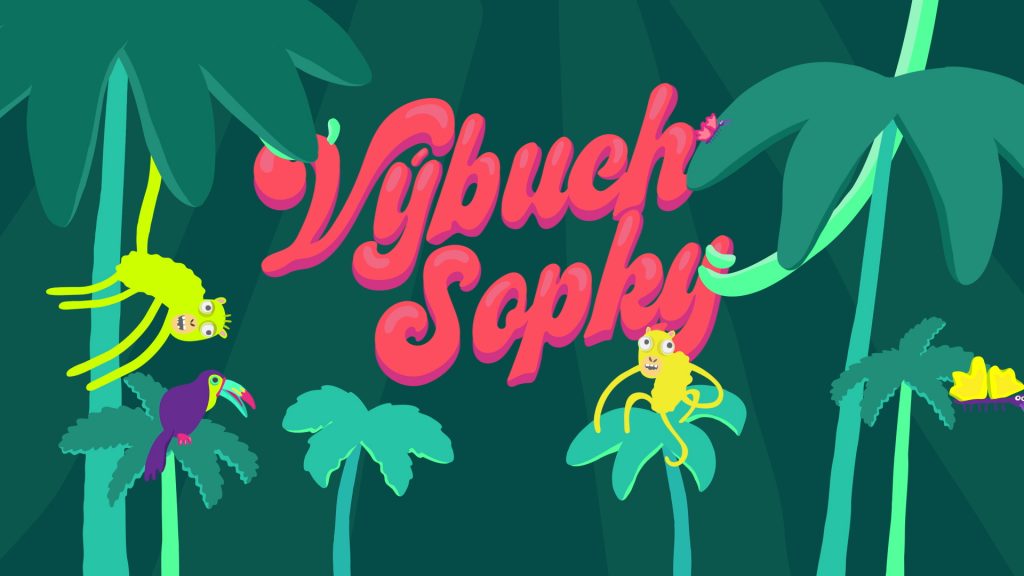 Kids can also look forward to Divadlo Fí's performance Recipe for a Lion, a puppet play about Viktor and Hanka, whose seemingly random encounter ends in a grand adventure with Hanka transforming into a lion. The play targets preschool-age children and middle schools. 
The festival will also hold a reading at the Artforum bookstore in Žilina on July 2 with kids of all ages welcome. The reading will include books written by popular female authors, and books with girls and women as the main character.
Children days for schools
TUESDAY + WEDNESDAY
ŽILINA PUPPET THEATRE / STANICA ŽILINA-ZÁRIEČIE
08:30 – International Competition of Films for Children
09:45 – World Panorama for Kids 1
11:00 – World Panorama for Kids 2
FRIDAY
ARTFORUM
11:00 – World Panorama for Kids 1
13:00 – World Panorama for Kids 2
15:00 – International Competition of Films for Children
17:00 – Mimi and Lisa – The Garden
ŽILINA TOWN THEATRE
19:00 – Oink
ŽILINA PUPPET THEATRE
20:00 – Journey to Yourland
SATURDAY
STANICA ŽILINA-ZÁRIEČIE
11:00 – Workshop: Ka-Boom! – Volcano eruption with Kate Strophe
ARTFORUM
11:00 – World Panorama for Kids 2
13:00 – International Competition of Films for Children
15:00 – World Panorama for Kids 1
17:00 – Reading for children of all ages: Girl Power
ŽILINA PUPPET THEATRE
19:00 – Even Mice Belong in Heaven
SUNDAY
STANICA ŽILINA-ZÁRIEČIE
10:00 – World Panorama for Kids 1
11:00 – Divadlo FÍ: Recipe for a Lion
12:00 – World Panorama for Kids 2
14:00 – International Competition of Films for Children
ŽILINA PUPPET THEATRE
11:00 – Mimi and Lisa – The Garden
13:00 – Oink
15:00 – Even Mice Belong in Heaven