A true star of animated film is visiting Fest Anča this year – Candy Guard, the British writer and animator. You can enjoy a selection of Candy's films – and meet her in person at a masterclass! We'll be welcoming her as a grand jury member and presenter of her films.
Candy Guard has established a reputation for comic observation and witty dialogue with 13 award-winning animated shorts for Channel 4, the BBC and MTV. They always feature funny and complex female characters – which dovetails perfectly with this year's festival theme: Identity.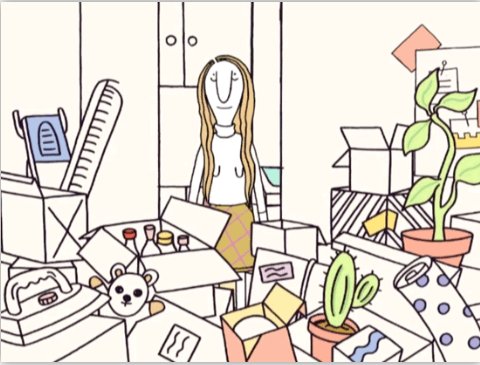 She is best known for her animated sitcom Pond Life, which has surprised and delighted audiences around the world with the juxtaposition of deceptively simple drawing and sophisticated scripts. It's grumpy yet charming star Dolly Pond has become a true feminist hero.
Candy has also created advertising campaigns and is a published novelist, cartoonist, children's book author and script-writer. She teaches script writing to animation students at colleges around the UK and abroad.
Fest Anča 2019 will screen 11 short films by Candy Guard and a selection of Pond Life episodes.
Check out our website for more festival info and pre-sale tickets!
2019 Fest Anča International Festival is financially supported with public funds from the Slovak Audiovisual Fund.