The 12th Fest Anča International Animation Festival starts on 27 June in Žilina, Slovakia, bringing four days filled with animation, presentations, concerts and accompanying events.
This year the festival's main theme for screening sections,guests,concertsand events is identity.The film focus will examine how people associate identity with jobs and families, the formation of identity, and the associated stereotypes. We will also highlight digital- and national-identity. This year's film focus is curated by Czech film critic Eliška Děcká.
Feature films are always popular attractions at Fest Anča. And this year we'll screen the legendary Coraline (2009, produced by Laika Studios, based on the novel by Neil Gaiman), which has won many prestigious awards (three Annies and Annecy) with Oscars and Golden Globe nominations.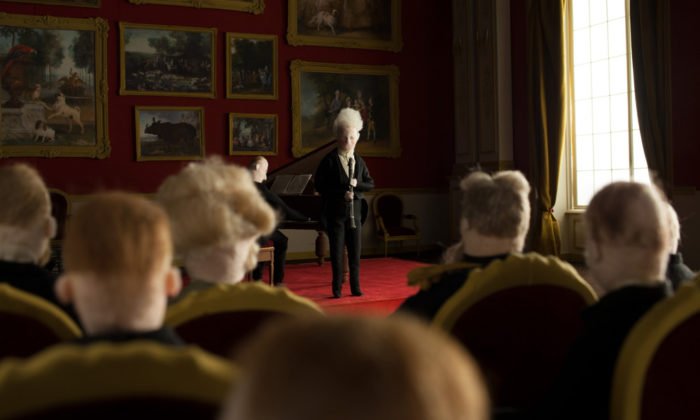 A real curiosity among feature films is the collaborative Shrek Retold created by a community of Shrek`s Internet fans. The film is a scene-by-scene remake of the popular DreamWorks movie that was produced in 2018 as a crowdsourced project involving over 200 amateur artists and professional filmmakers. It is the brainchild of American comedian, filmmaker, and organizer of the annual Shrekfest Grant Duffrin.His Tweet encouraged project participation and immediately became a huge viral hit.
Fest Anča 2019 will pay homage in a retrospective to the late Dutch animator Rosto,who passed away in March aged 50. His work was also related to identity through self-reflexive films inspired by dreams and nightmares. Rosto collaborated with many remarkable artists like Terry Gilliam, Tom Waits and The Residents, who dubbed the characters in his film The Monster of Nix – which we'll screen along with his earlier work.
The festival's special guests in 2019 include British animators Candy Guard and Vera Neubauer who variously address femininity in their films.
Candy Guard established her reputation for comic observation and witty dialogue with award-winning animated shorts, but especially with the animated series Pond Life, created for Channel 4. It follows the life of Dolly Ann Pond, a self-centred young woman who lives alone in a cul-de-sac – an almost perfect metaphor for the 'dead end' life she sees herself trapped in. The series was very popular in the 1990s and won numerous awards.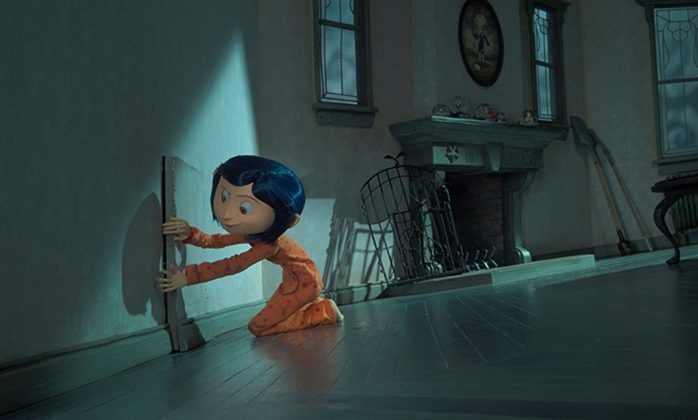 Czech-born Vera Neubauer`sfilms have been screened around the world. Among other prestigious prizes, she has been awarded two BAFTAs. Although her films cover a wide range of genres from children`s cartoons to experimental pieces, the common denominator is a strong female element.
Another Fest Anča special guest from Great Britain is Tim Webb, the director of multi award-winning short A is for Autism. This animated film created in 1992 for Channel 4 is considered seminal in the history of animated documentary, since it deals with a topic rarely addressed by filmmakers. Itis based on extensive research, and includes contributions from autistic people – drawings, live footage and commentary – in a way that both enthrals and educates viewers. Tim Webb currently teaches at the Royal College of Art, his filmography includes several award-winning films, and he also develops graphic novels.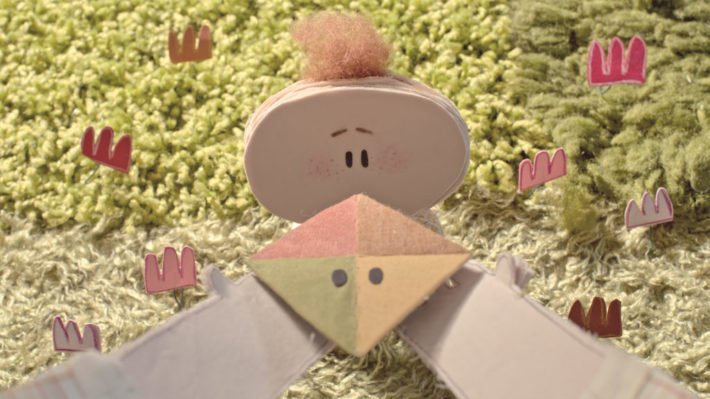 Slovak animation will be represented by an unprecedented number of new films this year. Over 30 animated shorts and music videos by Slovak directors were registered for the 2019 competition. Fest Anča will screen an inaugural non-competitive Slovak Panorama to complement the Competition of Slovak Films, which together will showcase Slovak animation from the last two years. This volume of entries represents a huge success – since as recently as 2017 there were too few Slovak films to open the Slovak Competition.
The focus on Slovak production is also reflected in the Industry Days programme.  Slovak schools of animation can meet producers, present their work, and discuss the needs and outlook of Slovak animation. The section includes a workshop on copyright for animators by LITA, Society of authors.
The festival also spotlights older local productions such as Pictures – Folksongs (1989).We'll celebrate the launch of the DVD of this kids' puppet animation series with author Helena Slavíkova-Rabarová. This show based on folk proverbs and songs has just been reissued by the Slovak Film Institute.
The 12thFest Anča will also screen feature films such asSeder-masochism by American animator Nina Paley, and This Magnificent Cake! by Marc James Roels and Emma De Swaef. The latter premiered last year at Cannes and will open this year's festival. Both films are considered seminal in their respective genres, and the directors are among today's most exciting animators.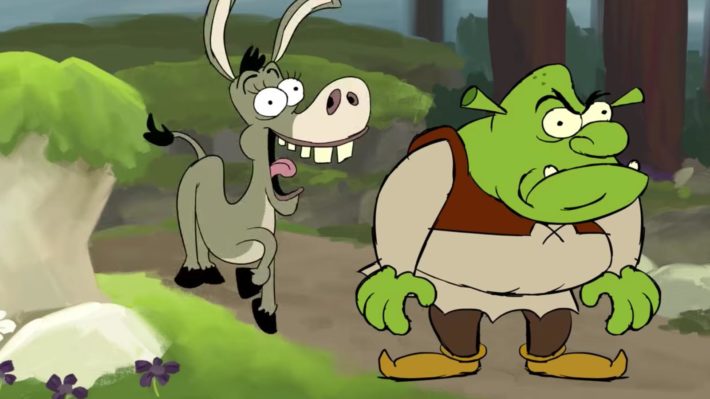 The festival will present an extensive children's programme on Anča Kids' Day (Thursday) – showcasing great cartoons including the Slovak feature film Mimi and Lisa: The Christmas Lights Mystery. The winner of the Anča Kids' Award will be selected by a special children's committee, and the kids' programme will continue throughout the festival.
The music programme will include concerts by Samčo, brat dážďoviek and experimental drone/noise/industrial project Odpał. Live-coding project Fishcore byFero Királyallows the audience to see how the performer's mind works. Musician Dalibor Kocian will appear as a DJ under renowned alias Stroon, and with his new clubbing-aesthetic project Early Millennial. Promoter and keen experimenter Tea Tralna will also present her DJ set.
Popular PechaKucha Ancha and animation masterclasses are also part of the programme.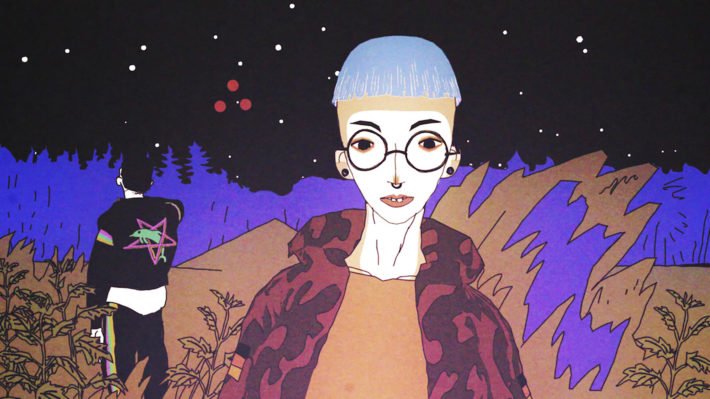 A big change this year is the change of venues due to the recent fire at the popular Stanica Žilina-Záriečie S2 hall – the programme and most screenings will be held at the New Synagogue and Puppet Theatre in Žilina. The festival's accreditation centre will also move to theNew Synagogue. Several screenings and late-night music programme will be held at theSmer 77 Clubjust seven-minutes' walk from the Synagogue.S1 hall and Stanica Žilina-Záriečie bar are still open and part of the festival.
Other big news is that Game Days has separated from Fest Anča – after several successful joint editions, both events underwent organic changes and parted ways as supportive friends. The first edition of Game Days Trnava took place between 30 May and 2 June 2019. We wish them every success.
Fest Anča 2019 will be held from 27 to 30 June in Žilina as the only animation festival that targets a mainly mature audience in Slovakia. It's high numbers of visitors and dozens of internationally-renowned animators make the festival a truly unmissable event in the animation world.
Buy your ticket here.
2019 Fest Anča International Animation Festival is financially supported by the Slovak Audiovisual Fund and LITA.