In addition to films, the 13th edition of International Animation Festival Fest Anča brings viewers an night program full of concerts and parties. The audience will be able to enjoy a live performance of the trap project Fvck_Kvlt, dark electronic music by producer Isobutane that will perform together with other musicians, weird folk Samčo, brat dážďoviek or drone projects Katov Syn(th) and Penumbra Vortex. Visitors of Fest Anča may put on their dancing shoes and enjoy parties with DJs Kristie Kardio and Tea Tralna, the DJ duo FLÄSH DJs and the already well-known Stroon. This year, the accompanying program of Fest Anča is returning to the premises of the Stanica Žilina-Záriečie, it will also traditionally take place in the New Synagogue, and after last year there will also be a party at the Smer Klub 77.
DAY AFER = dark music program
Who is the trap artist Fvck_Kvlt? Is he a rapper, a musician or a punk-head? Denis Bango from Trnava brings all the flavors of the above-mentioned styles. He is known from the punk band The Wilderness and his trap debut called Kvlt Teachings attracted attention on stage and beyond. This is his answer to the polished, clean and clean-cut scene. Dark, decadent and sometimes emotional mood of the album will take the listener among the shabby buildings, trees in the park and the bars of "Slovak Rome", a nickname of his hometown. You can look forward to Fvck_Kvlt on Saturday at 23:00 at the Stanica Žilina-Záriečie.
A performance of the producer Isobutane is also in line with the post-apocalyptic theme of the festival and he will bring an unconventional look at electronic music to the Synagogue on Friday. Isobutane will perform together with a new name on the Slovak music scene arχ and bassist mlsblk from the band Space Cats. They will present a live set full of electronics that is both nostalgic and futuristic.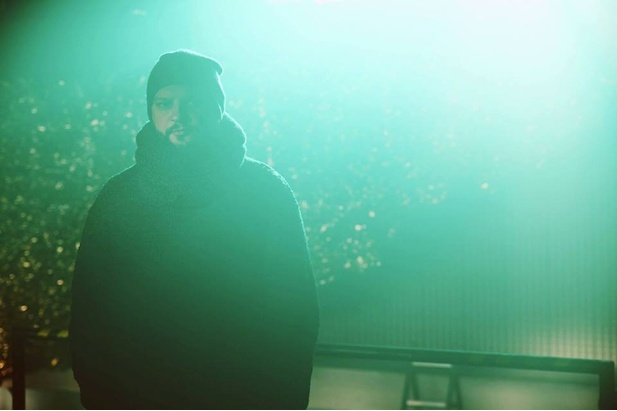 The unusual name Penumbra Vortex belongs to a music project by Daniel Kozlík, known from the projects Möbius, Boiling Point, Unattended Funeral or BDY, exploring sound frequencies in ambient-drone territories using effects, feedback and layering loops. Katov Syn(th), the project of Dominik Novák, which you may know for example from the experimental-ambient audiovisual project The Blackwood Incident and the drone-sludge Vrakuňa, is in a similar spirit. These projects will perform at the Stanica Žilina-Záriečie in a container during Saturday evening.
DJ Kristie Kardio, on the other hand, follows the motto "techno is everything" and she enjoys dark tracks, which perfectly underline the post-apocalyptic atmosphere of the Fest Anča. Although she is a newcomer in world of DJing, she is already a shining star. DJ duo FLÄSH DJs consisting of DJ Saint Mark and DJ Stained will bring the sound and identity of the beginnings of club and dance music in the 80's and its current mutations and trends with an emphasis on genres such as EBM, new beat, electro and darkwave. The techno party will take place at the Stanica Žilina-Záriečie during Saturday night.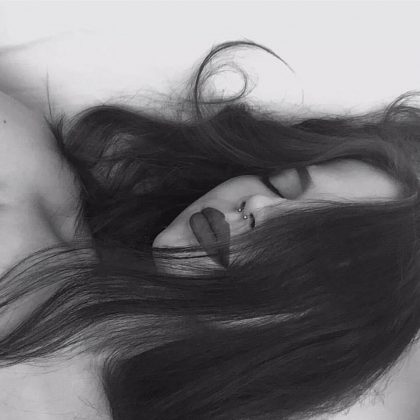 Well-known names of Fest Anča never cease to entertain
Fest Anča ​​will also feature names from the past, such as Stroon, Tea Tralna or Samčo, brat dážďoviek, but as their musical identity and work is constantly evolving and changing, the audience certainly will not be bored.
This year, Stroon is returning to our program, after last year's live set, this time with a DJ set, in which people may expect a mix of current and older electronic music and an excursion to other genres – and of course Stroon's current work from his latest album released in May 2020 – Temple Timber Embers.
After last year, visitors of Fest Anča certainly remember DJ Tea Tralna, known for her eclectic style and inclination to experimental music that connects the seemingly incompatible. After an excellent Saturday night at Fest Anča 2019, we simply could not fail to invite her this year as well. Stroon and Tea Tralna will perform on Friday at night in the New Synagogue bar on Friday.
After last year, Samčo, brat dážďoviek, the youngest nestor of Czechoslovak experimental music, performer and inventor, Straight outta Varovec, will surely surprise you with a new and fresh performance on Sunday in the Synagogue.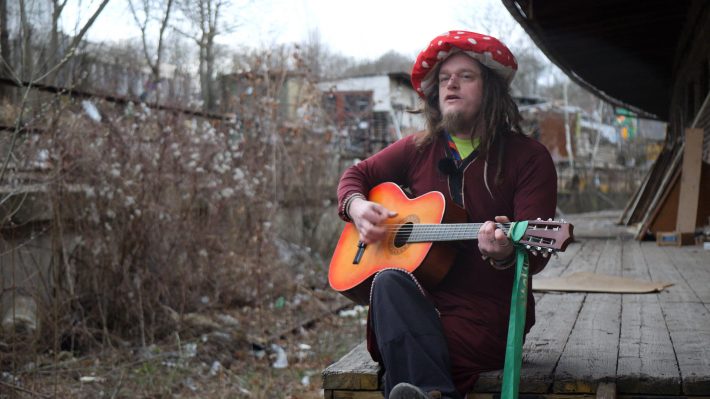 The performance of DJ Karma je zdarma and Bashejdl, which will close the program on Sunday, is also among the traditional ones at Fest Anča. In addition to the accompanying program of visitors, there is also an interesting non-musical program.
The Fest Anča International Animation Festival is the only Slovak multimedia festival focused on animated film primarily for the adult audience. It is held annually in the cultural centers New Synagogue and Stanica Žilina-Záriečie. The aim of the festival is to present contemporary progressive animated films together with the best of the history of the genre. The festival seeks to raise awareness of animated film as a full-fledged art form and to educate its audience about various forms of animation.
Pre-sale tickets are available until Wednesday, August 26th.
Fest Anča 2020 International Animation Festival is financially supported by the Slovak Audiovisual Fund and LITA Fund, and supported using Slovak Arts Council public funds. The festival is held under the auspices of the Minister of Culture, Mrs Natália Milanová, and Mayor of Žilina, Mr Peter Fiabáne.